Description
Marvel Move is a new smartphone fitness experience developed by Six to Start in collaboration with Marvel. Combining workout tracking with guidance and storytelling, Marvel Move delivers thrilling interactive audio adventures to users via their headphones as they walk, jog or run in the real world. Instead of passively listening to instructions, users become protagonists in epic and motivating Super Hero stories featuring iconic characters like the X-Men, Dr Strange, Hulk, Thor and Daredevil.
Marvel Move is designed to help users of all fitness levels to achieve their goals: from increasing their daily step count to training for a marathon, and everything in between. Users can opt to enable enemy chases during workouts, encouraging them to up their pace at key moments, and rewarding them for their efforts.
With training plans, workout customisation, statistics tracking, and cloud syncing, Marvel Move is a fully-featured fitness app, but it's also an immersive story. As users progress through episodes, they collect items, earn coveted trophies, and receive emails that extend the narrative beyond their runs.
Marvel Move will be available exclusively in Six to Start's upcoming ZRX app on iPhone and Android.
Six to Start has a ten year track record of creating the world's most popular smartphone fitness apps, including Zombies, Run!, with over ten million players, and The Walk, the first smartphone fitness game funded by the UK's Department of Health. Six to Start's passionate fanbase demonstrates that combining immersive storytelling and real-world exercise can transform people's lives for the better.
View the Marvel Move launch press release
Factsheet
Developer: Six to Start (UK)
Release Date: August 30th, 2023
Platform: iPhone and Android
App: ZRX (also launched August 30, 2023)
Website: zrx.app/marvel
Subscription: $74.99/year or $7.99/month (USD), with 7 day free trial
Features
Turn your exercise into a thrilling adventure that works anywhere, at any speed. Users can jog in a park, run along a beach, walk on a trail, with support for treadmills and wheelchairs.
Work out to new episodes released weekly, across multiple Super Hero story arcs
Enemy chases encourage you to increase your speed and reward your efforts
Integrate your own music into the audio adventure
Collectibles, trophies, and in-character emails extend the narrative beyond your workout and celebrate your progress
Sign up to 5K and 10K virtual races with friends and family, and compare your time on global leaderboards
Includes an expert-designed 8 week 5K training programme, perfect for beginners
Trailer
Request a full HD version of this trailer by emailing hello@sixtostart.com
Images
App Mockups
Download all app mockups as a ZIP (11 MB)
Note: App design and functionality may change in final product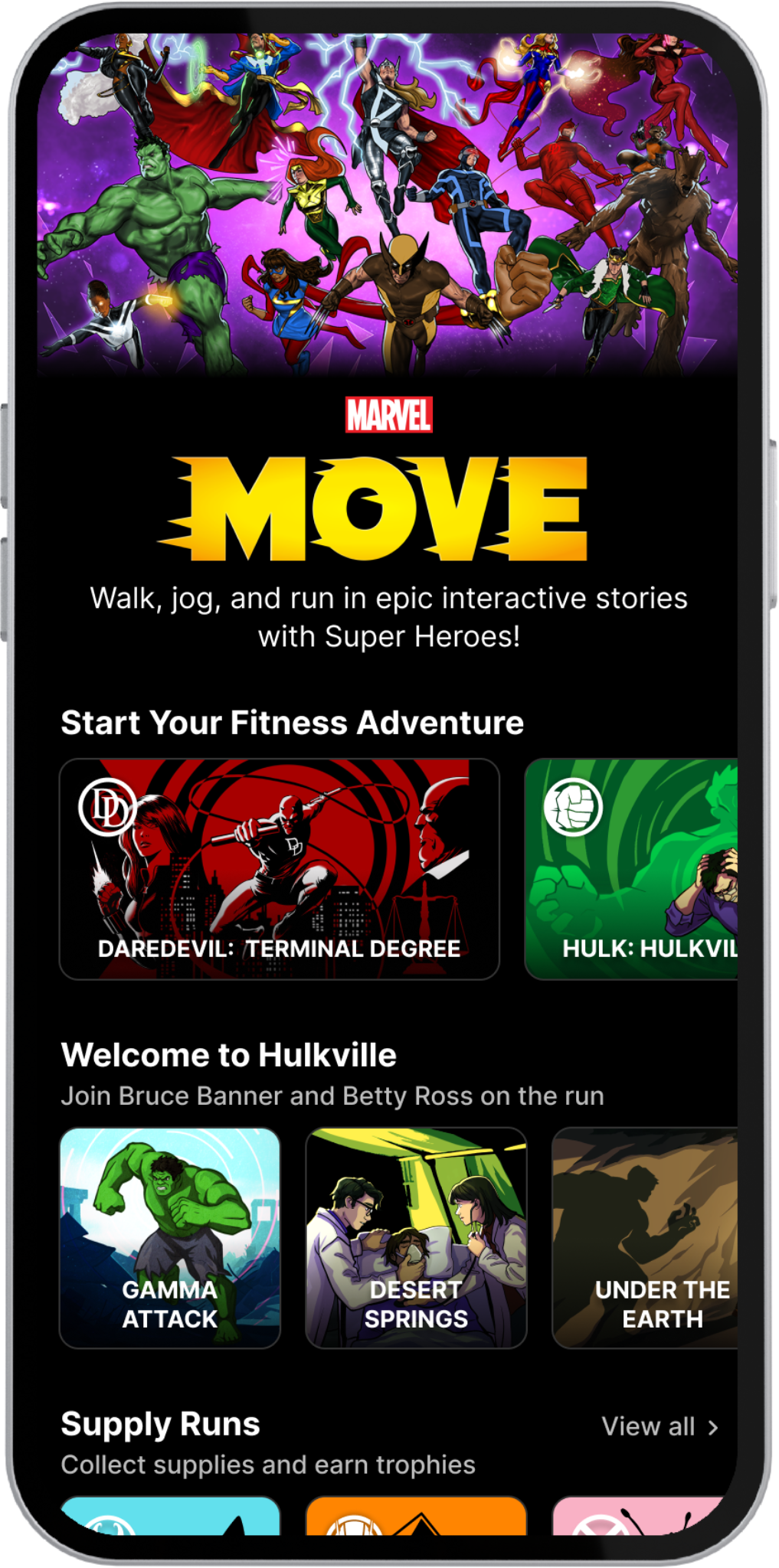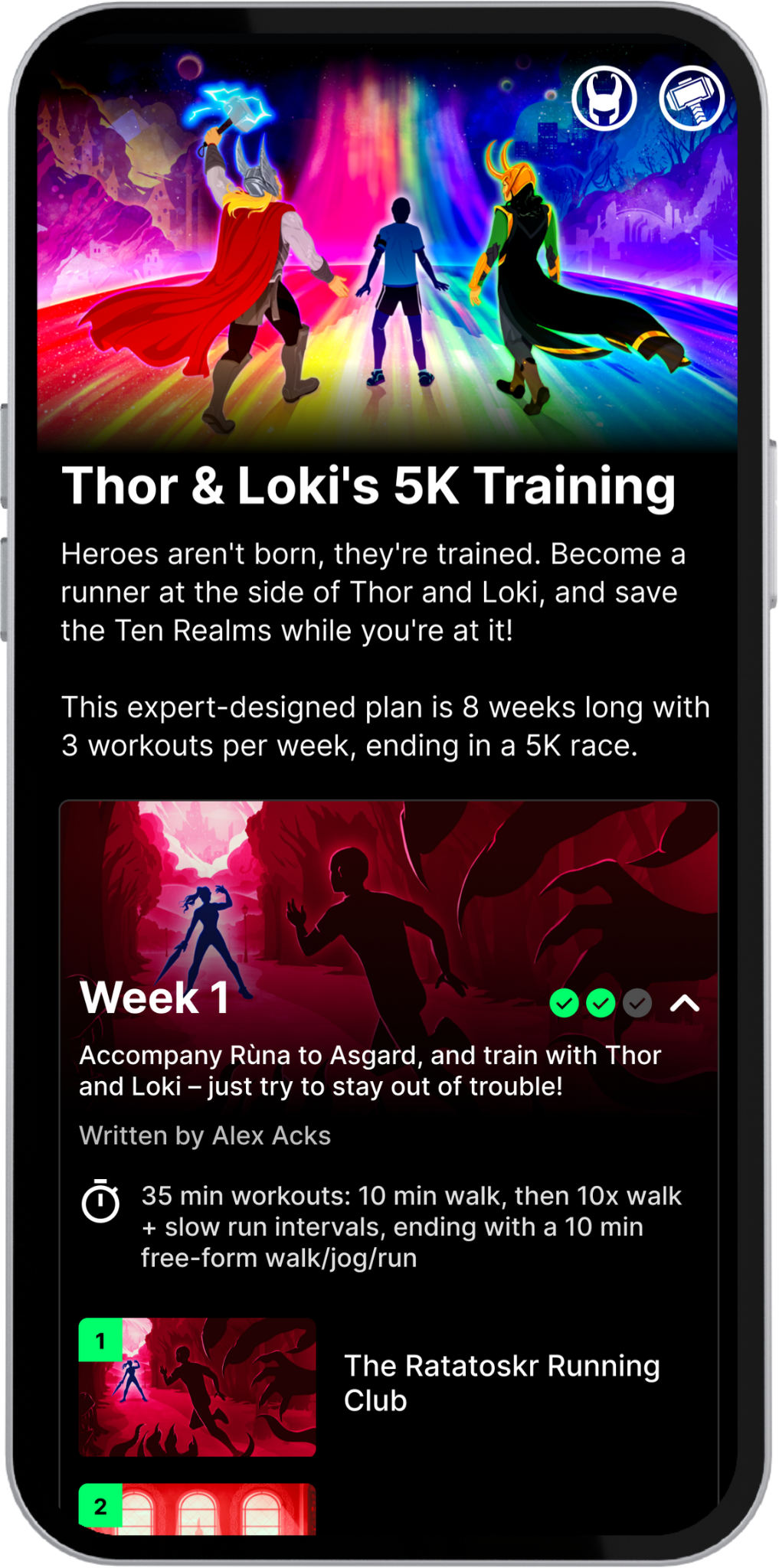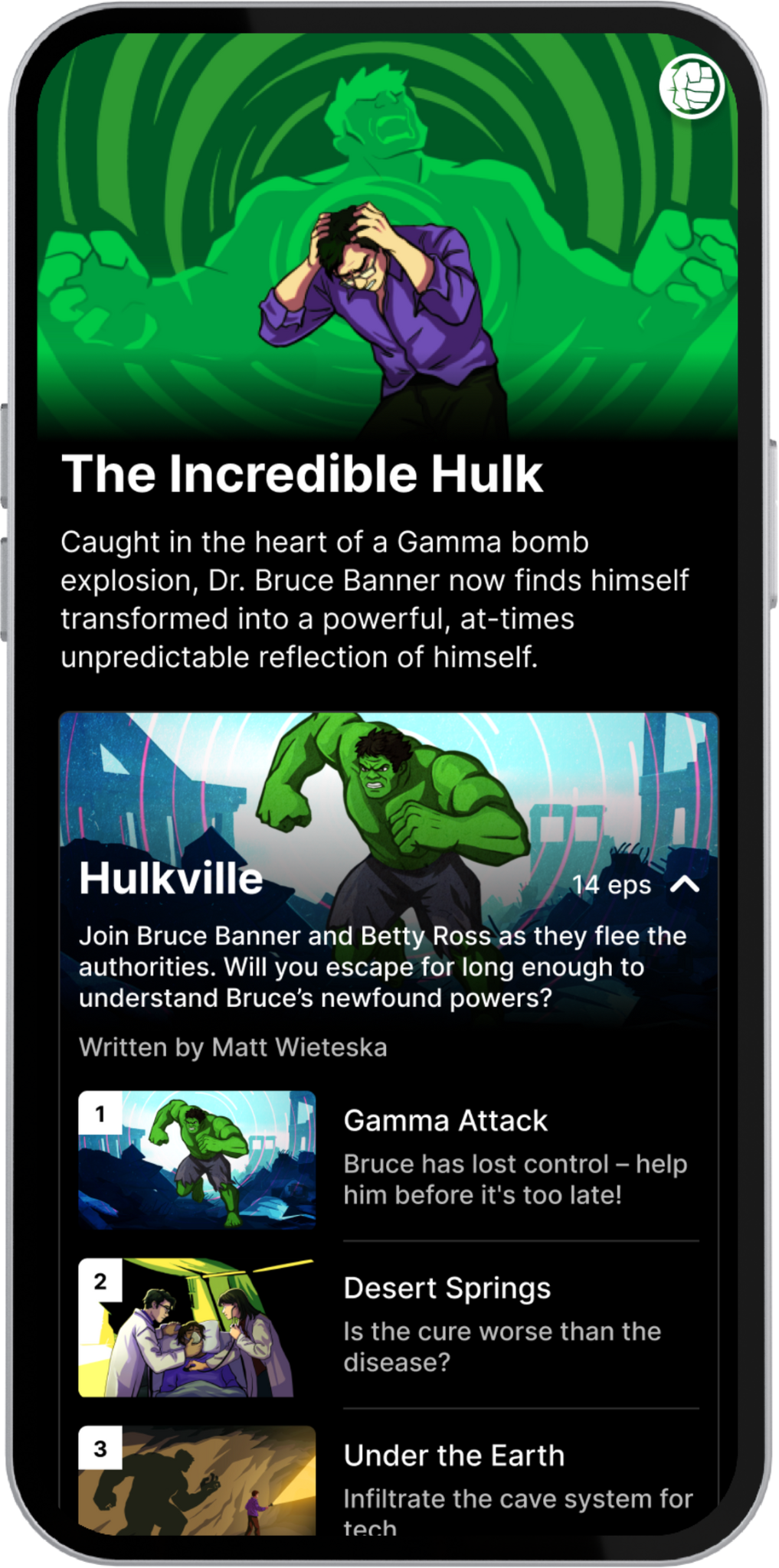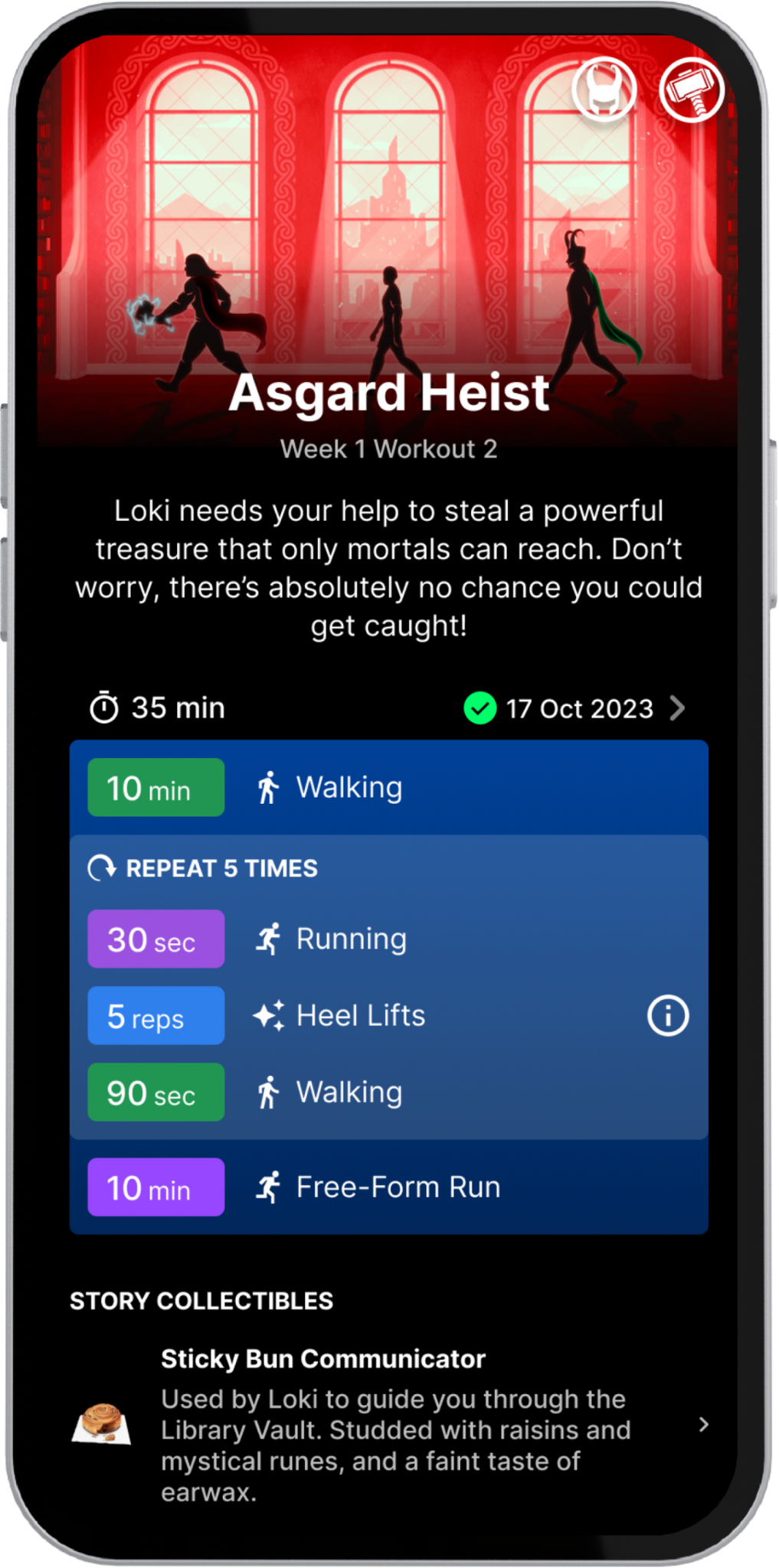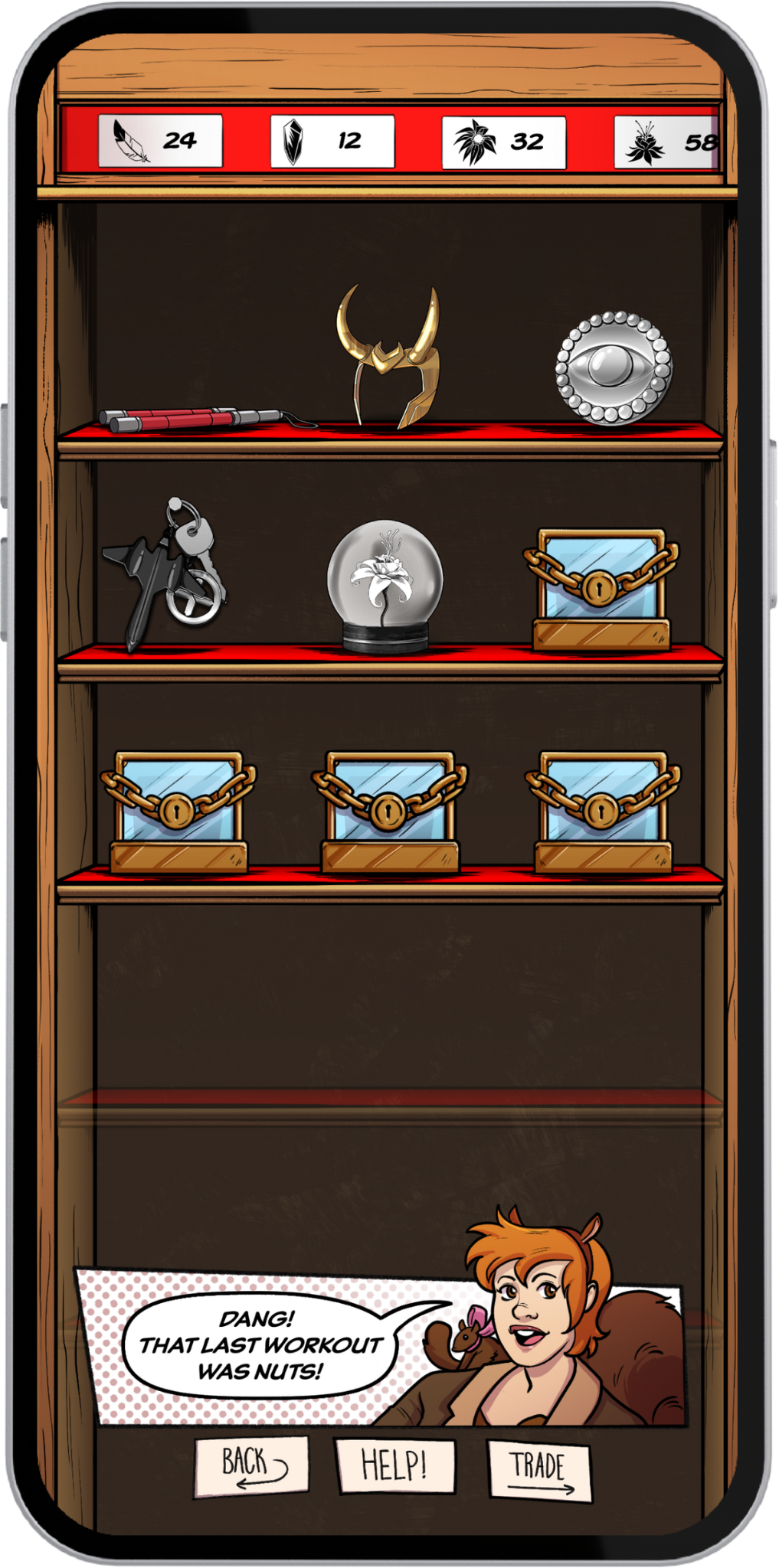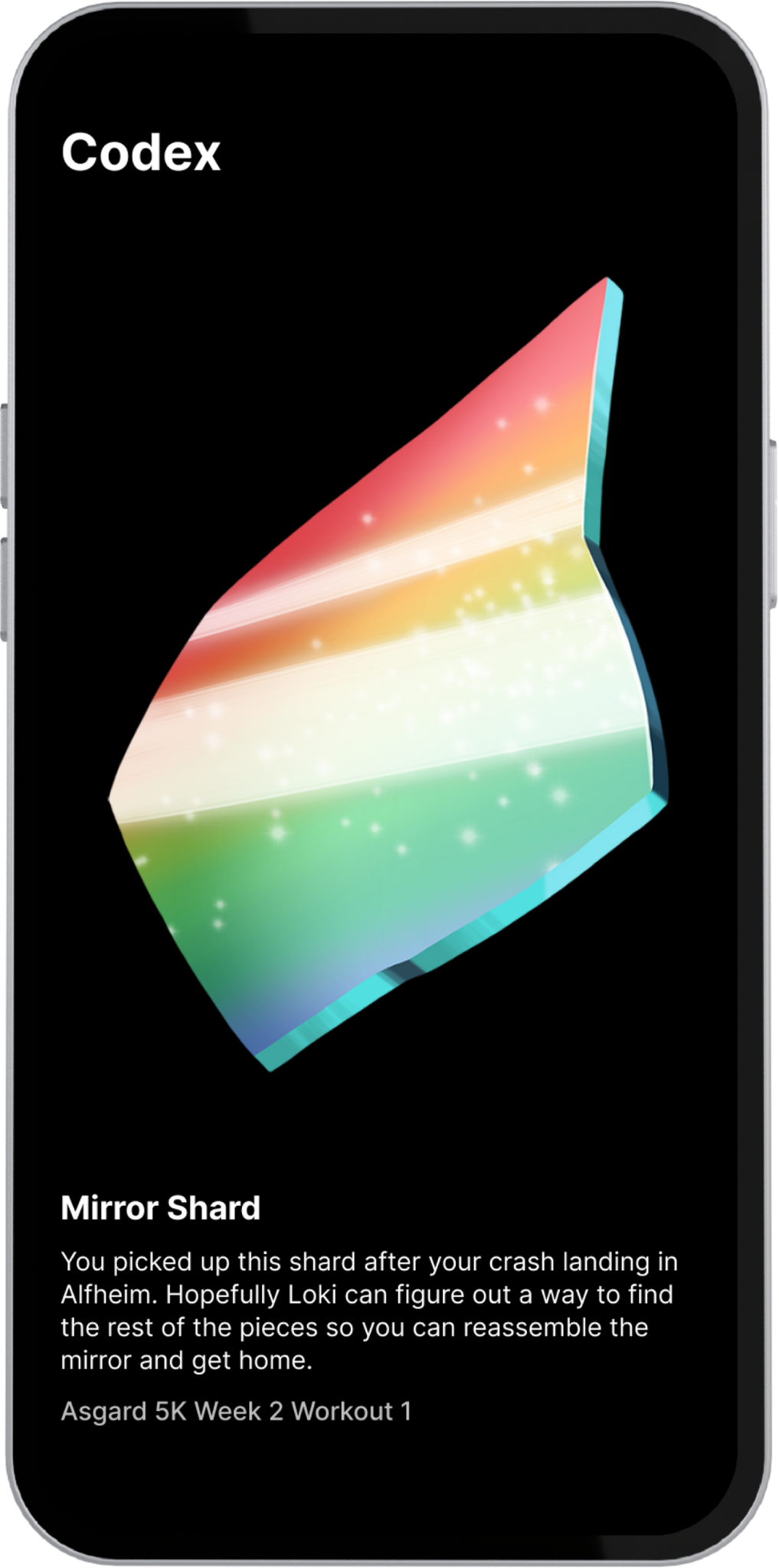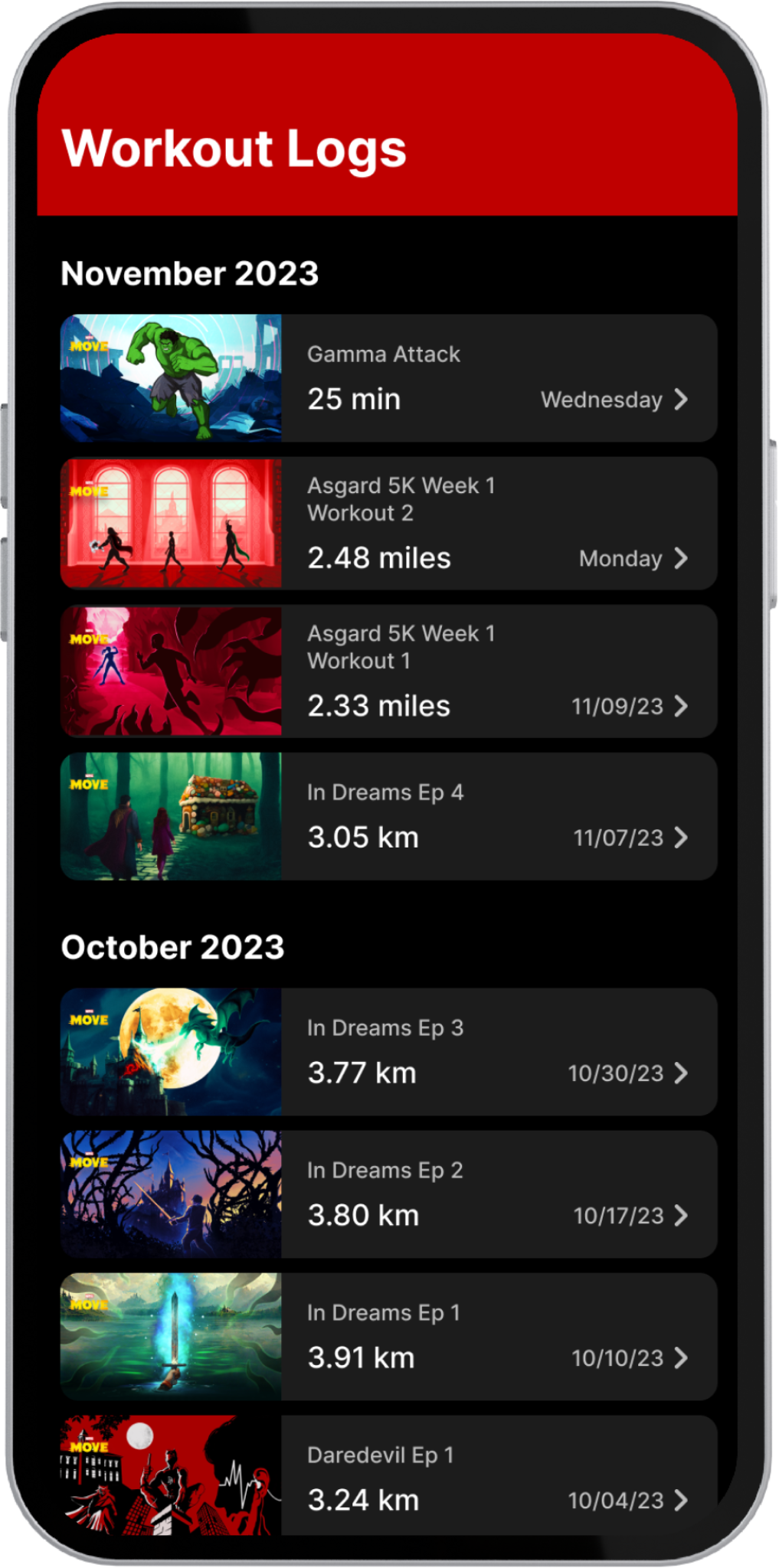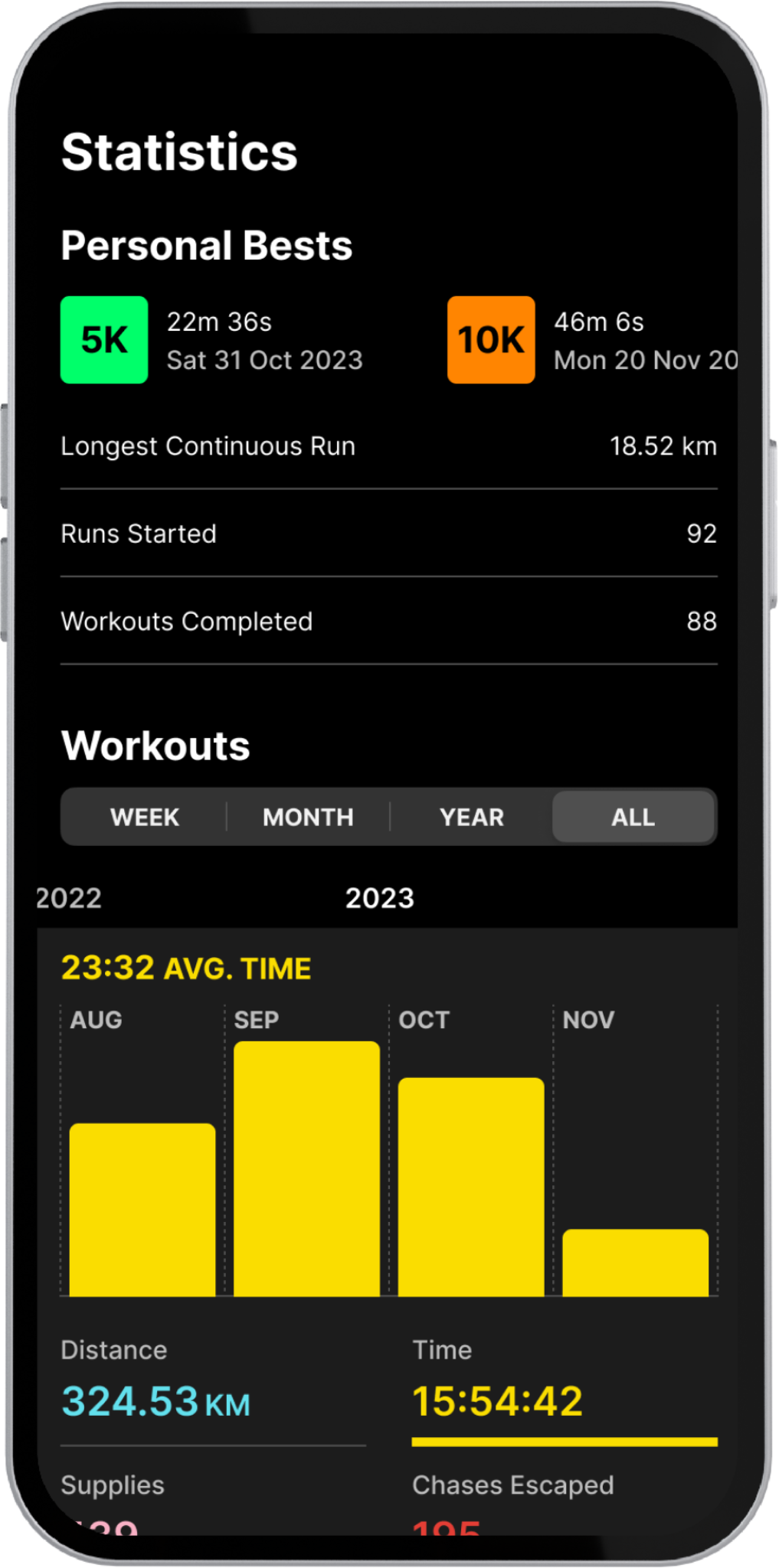 Icons and Logos
Download all icons and logos as a ZIP (14 MB)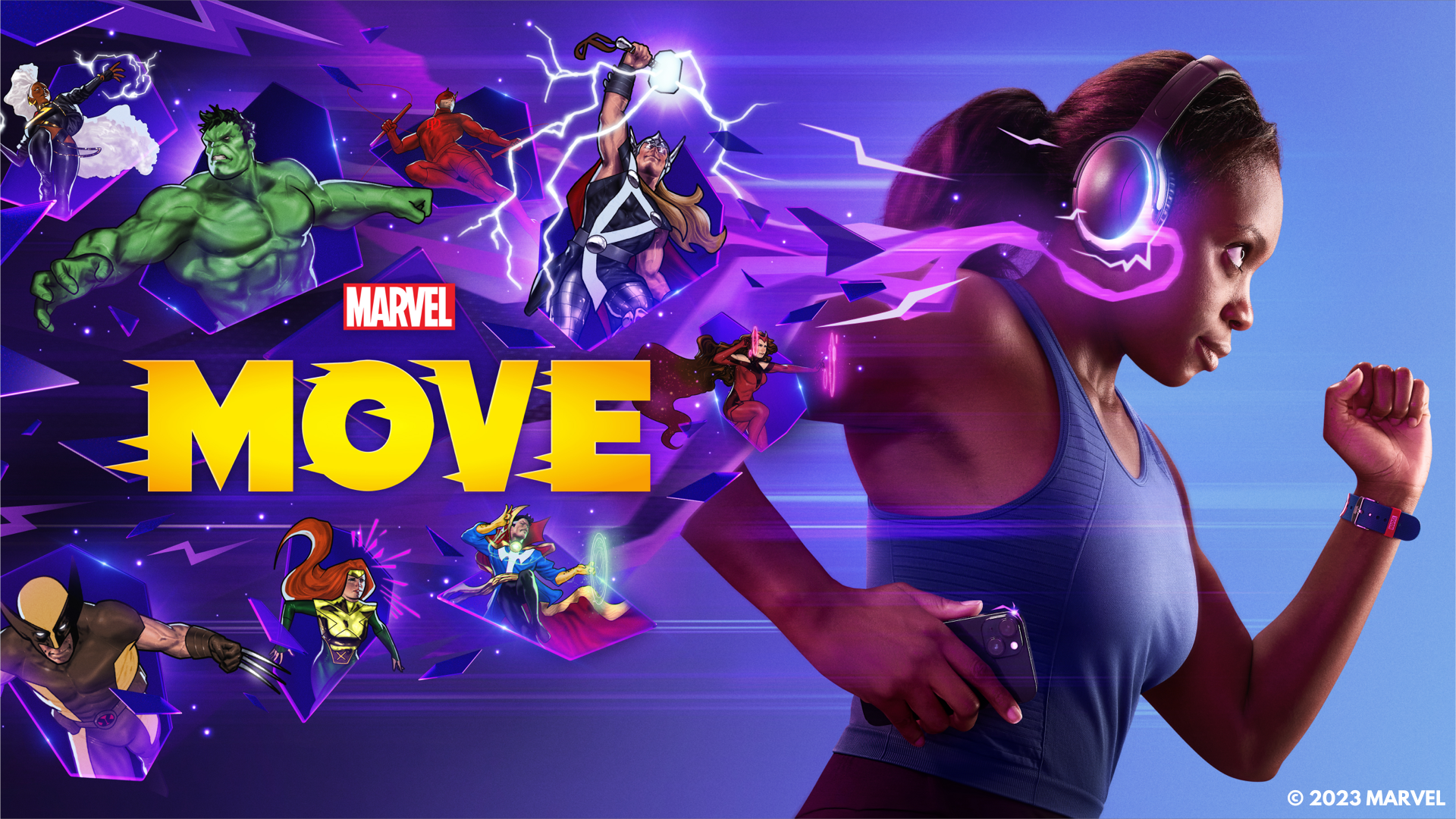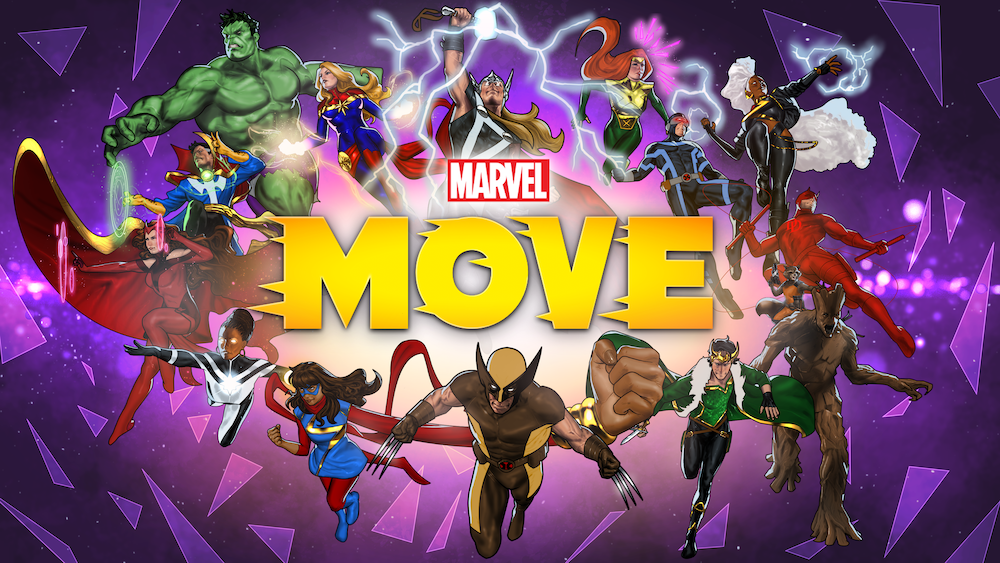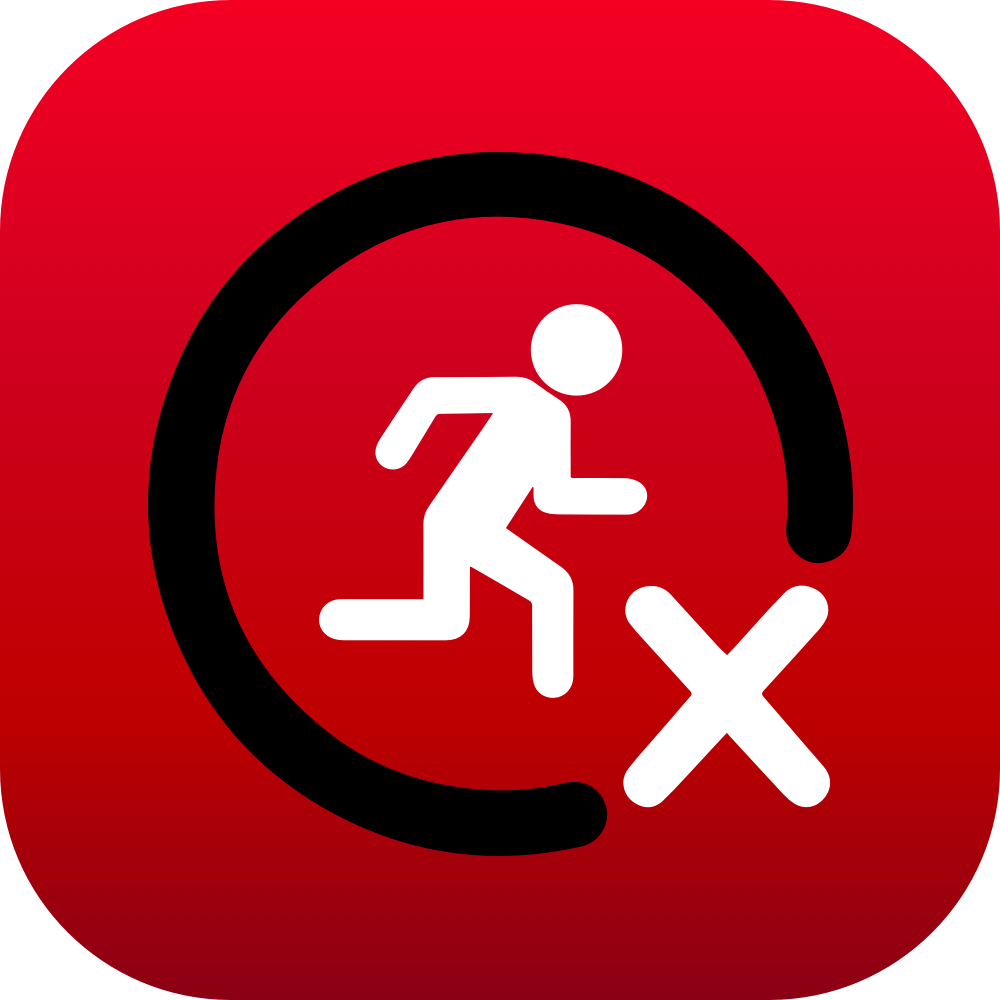 About Six to Start
Six to Start is a UK company specialising in fitness, gameplay, and storytelling. They've co-created Zombies, Run!, the world's most popular smartphone fitness app with ten million players, and The Walk, the first smartphone fitness game funded by the UK's Department of Health.
Founded in 2007, the company has designed games and interactive experiences involving millions of players for the BBC, Muse, Microsoft, the British Museum, and Disney Imagineering, along with cutting-edge fiction for Penguin and Macmillan that's been exhibited at the Museum of Modern Art.
About Marvel
Marvel Entertainment, LLC, a wholly-owned subsidiary of The Walt Disney Company, is one of the world's most prominent character-based entertainment companies, built on a proven library of more than 8,000 characters featured in a variety of media for over eighty years. Marvel utilizes its character franchises in entertainment, licensing, publishing, games, and digital media. For more information visit marvel.com. © 2023 MARVEL
Contact
Email hello@sixtostart.com with any inquiries.