In order to merge multiple ZRX accounts you'll first need to be logged in on our website with the account you want to keep (your Primary Account). Once you've done this click on your username in the top right-hand corner and then click on 'Account' in the drop-down menu.
At the bottom of this page you'll see the 'Merge Accounts' function. Simply type in the username and password of the account you want to take data from (your Secondary Account) into the text boxes. There will then be a further verification step in case you change your mind. Once you've entered the details of your Secondary account you'll see a new box with those details appear. To merge the two accounts you'll need to click on the 'Merge' button next to these details.
Please Note: Once you have merged an account into another one the secondary account will be permanently deleted. It is not possible to recover any data from an account once it has been deleted, so you should only do this if you are absolutely sure.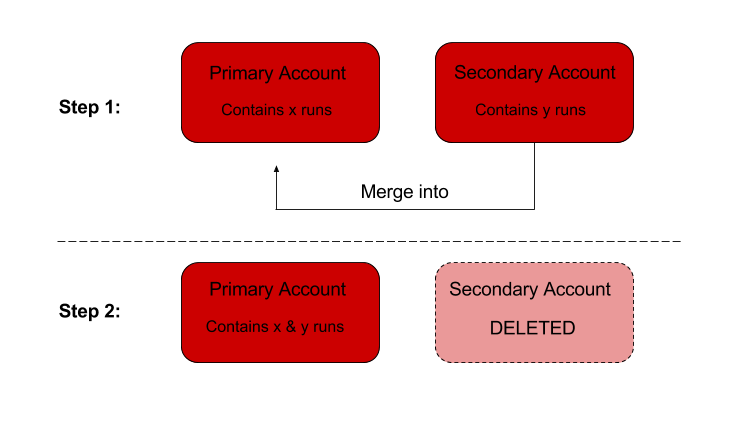 It's not possible to merge the Zombies, Run! bases of two accounts, so the base of the merged (Secondary) account will be destroyed, and the materials and supplies added to the base for the account you are merging into (the Primary account).
We've done our best to make sure you don't lose data here, but due to potential base conflicts, such as having different buildings in the same location, it would have been incredibly complicated to try to keep changes to the base from two different accounts. Your progress will not be lost however, as having lots of materials and supplies at your disposal will allow you to rebuild your base very quickly (and possibly make it better!)